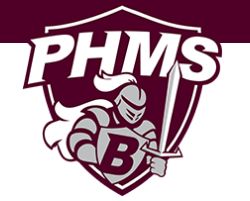 Prairie Hills Middle School PTO / Glowlogos.com / Midway Motors fundraiser page
Thanks for visiting!  We have teamed up with Glowlogos.com and Midway Motors to offer a truly unique product to our fans while raising money for the PHMS PTO.  Any order placed on the Glowlogos website while using the Coupon code PHMS will have a portion of its proceeds donated to the booster club.
Simply shop around and place an order for any products on this site and at checkout use the coupon code PHMS.  Any order by Friday midnight will be available for pickup at the parts counter at Midway Motors by the following Tuesday.  If interested, you can talk with the folks at Midway about installing your new tag for an additional charge.  If you would like your purchase shipped to an address that is not within the district, do not worry, we will ship it directly. Custom designed orders may take longer.
Use Promo Code: PHMS
Contact sales@glowlogos.com if you have any questions at all.

THANK YOU!